Remember the times when Video Editing was such a geeky job, which also demanded high-end hardware? It's a good thing that such times have passed.
Thanks to a number of awesome tools out there, we can now find a fine-line between high-end tools like FCP/Premier and the almost good-for-nothing video editors. And, in this article, we wanted to introduce one of those superb video editing suites out there — Wondershare Filmora9.
In the brief review below, we will discuss the various aspects of Filmora9 and how good is this latest version when it comes to seamless video editing. Shall we?
What is Wondershare Filmora9?
As we said earlier, Filmora9 is the latest version of the video editing suite from Wondershare. Filmora9 finds the perfect space in-between all those high-end editors out there. Finally, we have a video editor that brings amazing features, seamless control, and state-of-the-art performance. From making simple slideshows to the variety of transitions and effects, Filmora9 can do almost everything you want.
Filmora9 is available for both Microsoft Windows and macOS and doesn't have a huge requirement either. It means you can run this software on almost every PC or Mac out there. That's something great, considering that you will have to get at least a MacBook Pro for smoothly running Final Cut Pro or even iMovie. Now that you have an idea, shall we check out what Filmora9 has to offer?
Getting Started
Installing Filmora9 on your computer would not take more than a few minutes. You will have to download a set-up file that weighs a few hundred MBs, but that's just fine. Once the installation is done, you can launch Filmora9 and Start a New Project. We recommend starting an empty project, where you have 100% freedom to experiment.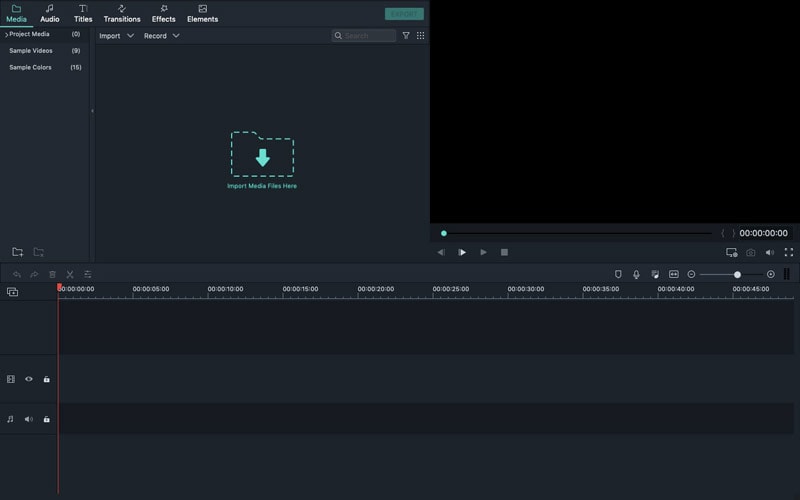 Filmora9 even comes with a few introductory sample content. You can use these videos and images to make your first great video project. As you can see, everything is arranged in dedicated tabs. You have one tab for Audio while another tab has been dedicated for Effects. One thing we love about Filmora9 is that you would never get lost in navigation.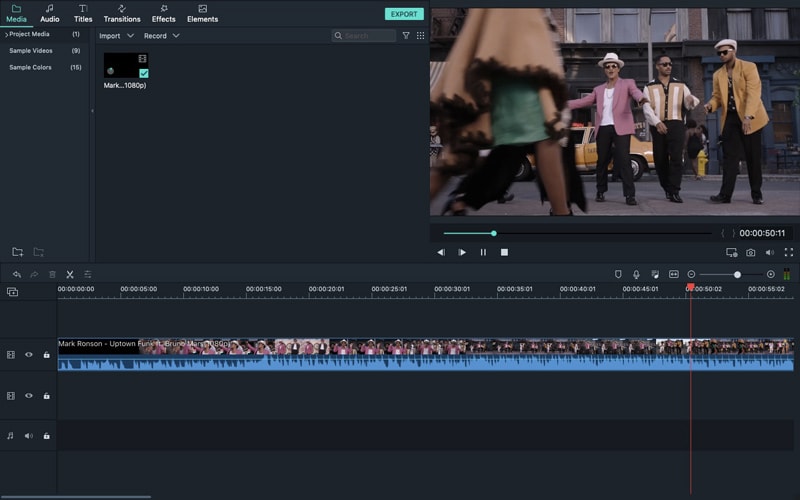 Editing — Basic to Editing
If you ask us, this is the best thing about Filmora9:
Do you simply want to compile a few clips and create a movie? Filmora9 lets you do that in a few seconds.
Or, do you want to bring a few effects, add multiple tracks and do an advanced project? Filmora9 lets you do that in a few minutes.
In short, Wondershare Filmora9 is quite versatile. In both modes, you can access the fully-fledged storyboard and the preview pane. Everything goes very well so that you can focus on the editing part. As we said earlier, Filters, Overlays, Transitions, and Custom Titles are available with Filmora9. You can simply drag one of these elements in-between different clips or images.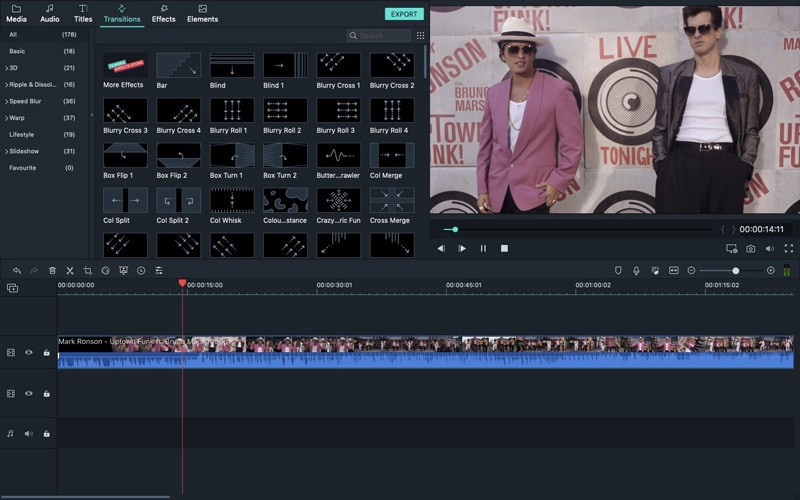 There are also some advanced features we loved. For instance, Filmora9 has complete support for Green Screen — something that could've demanded high-end specs. Other noteworthy features in the Filmora9 include 3D LUTs, Professional Fine-Tuning and Integrated sharing support. As we said, from simply making a video to getting the final copy, Filmora9 can help you in all steps.

It's quite amazing that you can actually add up to 100 media layers in Filmora9.
The editing suite also contains a few dedicated features for audio management, you know. From background noise removal to keyframing, a number of features are available in this sector. There is also an Equalizer that would enhance the overall quality.
Performance
There isn't a threshold for the performance that Wondershare Filmora9 can offer, you know. Let's start with the basics here:
Filmora9 offers complete support for 4K video. Of course, you would need recommended hardware here; if you have that, Filmora9 will be a smoother way to manage your video rendering and editing. There is also an option to download additional effects, transitions, and filters from the centralized Filmora Store, which is quite handy.
The Bottom Line
Is Filmora9 any good? It's very good, from every single aspect. Unlike many of the so-called video editors in the world, Filmora9 offers the best performance without eating up a lot of resources. There isn't that steep learning curve that you have worry about. Last but not least, you are getting a lot of features for what it costs.