As a means of communication, social media has been proved an amazing, fast and efficient marketing tool for every business. This social platform is a star among all platforms at the present time. The popularity of Instagram is increasing with every passing day. Basically, Instagram was built as a photo-sharing application which gains huge popularity on a continuous basis.
Almost every business and people are getting popularity from Instagram. Even more, at the present time, it is being used for marketing purposes too. With millions of regular active users, Instagram has a perfect social media platform to invest your time and efforts to grow your Instagram account. If you have an Instagram account and want to increase your Instagram followers. It is because having more Instagram followers will let you enjoy more benefits with ease.
How to grow your Instagram followers effectively?
Having a look at the following 6 most effective ways is surely going to be beneficial for you in this regard.
1. Connect Your Instagram Account with Other Social Media
Linking your Instagram account with Twitter, Facebook and Tumbler's accounts will help you to boost your Instagram accounts in an effective way. It is because more than 705 of people who are using Facebook are on Instagram too and sharing your content with the community who is not following you on Instagram will let you enjoy a perfect juice of followers in return. So, it is important to complete the bio of your Instagram account by adding a link to your social media accounts.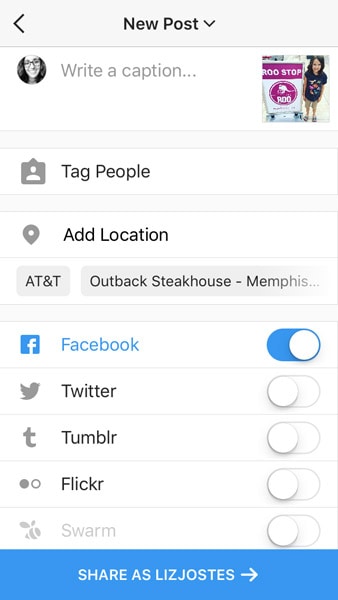 2. Always Use Geotags
It is always important to use Geotags in the post you are sharing on your Instagram account. Adding the most relevant geotags will let you be in front of local users of that location. It means whenever someone will look at the posts related to a location, he will get your post too. As per Forbes stats, posts with location tags will earn 79% more engagement as compared to other posts.
3. Go live
Instagram is competing with Netflix and Television programs. It is because people on Instagram want more live content. Actually, they love more live content just like reality TV. Even more, if you are going to be live with Instagram, Instagram will promote your live video more as compared to the other content. Neil Patel stated at his blog site: "Every time I go live, I got thousands of views and even more followers too." Therefore, this can be the simplest and quickest way to grow your followers.
4. Post Content Consistently
Content is king; therefore, it is highly important to post content on consistent basis.it does not mean that you have to share plenty of content but it actually means to be consistent while sharing content on your Instagram account. This will help your followers to understand your posting time.
5. Get Creative with Hashtags
Hashtags are most important to get more exposure to the content you are sharing. But you have to be creative while using hashtags in your posts. Always going with all of the popular hashtags is not a better idea. Instead of going with a combination of popular and relevant hashtags will let you reach more followers with easy.
6. Buy Instagram Followers
One of the best and easy ways to increase active followers on Instagram is to buy followers. Most of the people prefer to buy Instagram followers for cheap it helps them to get the positive results they want. It is a reliable way to attract more followers and assure that you will get the attention you need on Instagram to be a success.