Several banking services are present ever since there were people to do something with money, rather than buying and selling things. As our world and culture have acquired tremendous changes, those services were also compelled to do so, in order to provide more loyalty to their customers and hence good profit. Now, after a long chain of changes, to all aspects, banking services have reached at the phase of technology, where almost everything is possible using a computer accompanied by internet connection. Therefore, the influence of technology on banking services are enormous than our expectations.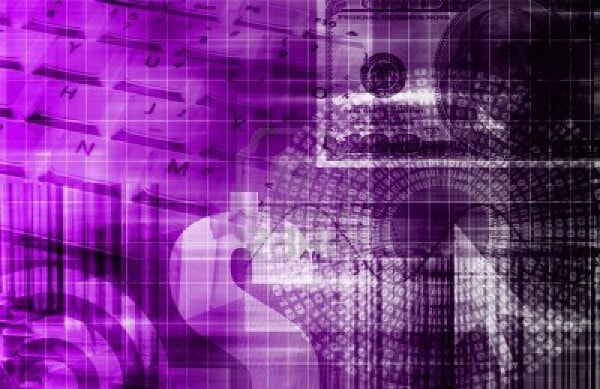 The Future
In addition to the current abilities, several sources say that Banking World and its applied sections are getting ready for a big battle, where they can provide features and services more than your familiar ATM and online banking. In this article, we can show you some current and upcoming trends in financial world, supported by several apps of technology. We guess that most of you would be familiar with at least some banking services such as online banking, ATM, Mobile banking etc. However, we can expect a truly extended chain or services, along with individual expansion in service-level. In addition, we hope that, as an upcoming or current financially profitable venture, you will be approaching these technology and its changes much positively.
Online Portals are Expanding with Security
As we said earlier, you might be making use of several online portals, provided by current banking provider of yours. Nevertheless, we can expect noticeable changes and expansions in those portals soon, as people would rather like to have a single place for all their financial needs such as income tax returns, managing share market stuff etc rather than visiting single websites, which also takes more time than usual. Various technologies such as Cloud Computing, Security, and Social Media etc are influencing online banking services, which in turn produces a tendency to create various applications in banking services, using these technologies. Moreover, use of these technologies has a significant influence on customers either as they have some effective uses. For instance, by using cloud computing, service providers can build all-in-one portals for banking uses, as we mentioned before accompanied by multi-device and multi-platform compatibility. Just as this, use of virtual but famous social media can enhance the digital culture of banks.
In addition to all changes mentioned above, banks should consider a major factor when they bring up 'awesome' services to people. Without any doubt, the mentioned factor is security, lack of which is causing bigger problems nowadays. Significance of the requirement rapidly increases when we observe the increasing number of cyber crimes day-by-day. Therefore, no matter what the banking services use as the core technology, security has to be given the prominent priority. Albeit the fact that there may be a rise of hacking community to break down all the set-up virtual barricades, use of security-enhancing features in banking services can provide a safe environment for the normal users at least, for those who care their financial stuff than anything.
Mobile Accomplishes More
We know that at least 25% of our visitors make use of mobile banking service, at least for inquiring about their bank balance and keeping track of transactions and get notifications about transactions. Now, all things are about to change, indeed! Rather than a way to send money and check balance, Mobile devices may become the optimum alternative for money or credit card. The best technology we can point out is Near Field Communication, commonly known as NFC, with which most of high-end Smartphone are gifted. In future, you can expect a situation when you can receive your all payment via single click, regardless your situation or time.
With the help of appropriate technologies like Cloud Computing, people can keep clear and up-to-date records of all their financial moves, with no complexities ahead. We should also mention that upcoming gadgets such as Google Glass, which enables the wearable computing experience, might spring up an era of financial management with just an internet connection. Hence, mobile-powered banking services, commonly known as mBanking, can become a ubiquitous part of mobile banking of tomorrow, which will gradually receive suitable upgrades like mentioned above. Hereby, we could simply conclude that mobile banking services have more to offer, for tomorrow.
Automation Matters
Automation is one of the major advantages of all these banking service upgrades, as you know. We can expect this automation stepping out from bank building's computers to our personal needs. It is a nice and effective idea to make use of Artificial Intelligence and its supported applications to add mentioned automation into your personal finance management. As you might know, most of financial decisions are influenced by human traits and attitudes, which may affect your results in no time. However, by making use of Artificial Intelligence and other decision-making techniques in the banking filed and hence bringing an automated environment for financial management, providers can offer much more to their loyal customers.
Conclusion
Viewing all what we said above, it is simply clear that current and upcoming technologies have a deep effect on our banking services, which in turn simplifies the process of managing your financial transactions as well as related stuff. What do you think about mentioned factors? Do let us know your valuable opinion via comments.