Entrepreneurs are an interesting group that can be difficult to define. They are more than just business owners or risk-takers. We have entrepreneurs to thank for so many amazing innovations and companies that affect our lives daily.
Do you think you have what it takes to become part of this unique group? If you are not sure, then you need to take a look at some of the important characteristics that define every entrepreneur.  
Big Thinker
Entrepreneurs usually don't stop with one idea. This distinguishes them from a small business owner or someone who wants to expand their business.
Take Hari Ravichandran, for example. Mr. Ravichandran is the founder of multiple companies, ranging from an email marketing company to a charitable organization that helps youths. He kept creating and building, moving from one idea to another to see what he could accomplish next.
You need to be a big thinker. You have to see the potential in all ideas and be willing to move forward with your ideas to bring them to life.
Motivated
Forbes notes that a passion for success is the fuel for every entrepreneur. You need the drive and focus to motivate yourself to do whatever it takes to make things happen.
You must always think ahead, so you are ready for anything that could come your way. You need to stay motivated and keep your eye on the prize to keep you moving.
Fearless
Entrepreneurs tend to be fearless. They don't worry about risk because they are smart enough to only take calculated risks where they stay in control over the outcome.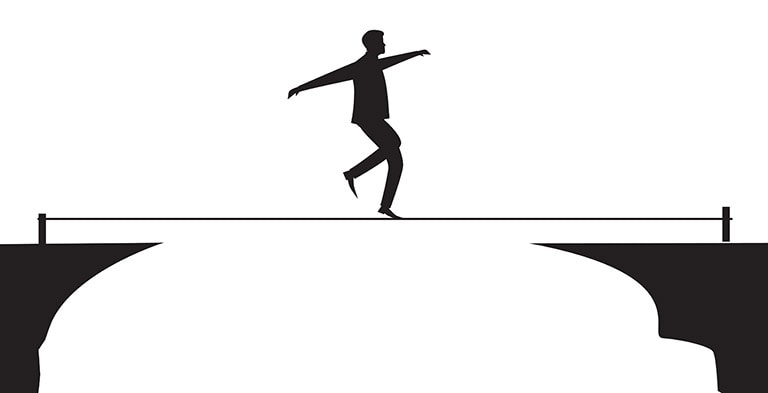 You need to welcome change and not get upset by it. You have to know how to roll with the punches and work with what life throws at you.
Above all, CNN explains you must be willing to lose. You won't and can't win every time. You have to accept that with innovation and business there is always risk and loss.
If you want to be an entrepreneur, you can't be a quitter. You can't give up when something doesn't go exactly as you planned. You need to be able to reevaluate and start over if that's what it takes.
Observant
Entrepreneurs may seem like they are always working a business, but this isn't true. They also spend a lot of time observing and gathering information. By observing other businesses, the market and consumers, you put yourself in a better position to spot needs within the market, understand consumer behavior and find those areas in which you could be successful.
Life-Long Learner
To be an entrepreneur, you must have a dedication to life-long learning. Business is fluid. It is always changing, so you have to be adaptable, and to be successful, you have to continue to open your mind to new things.
Whether you go to school and get another degree or you work in different jobs to gain experience, it is essential that you always keep learning. Your ultimate success often depends on your knowledge, so continuously building that is important.
Creative Fundraiser
When it comes to funding your entrepreneurial activities, you will have to be creative. Unless you are independently wealthy or had an amazing business venture early in life, you will need to find funding sources to provide the capital you need for your ideas.
Being able to secure capital will depend on your ability to work with others and sell your own ideas. This is why many entrepreneurs would call themselves a people person. They know how to work with people and build relationships where they gain trust and can get people to invest in their ideas.
Unique Spirit
Last but certainly not least one of the key defining characteristics of entrepreneurs is they possess unique spirits. In general, they are not your average group of people and do not do well with following the crowd.
According to Entrepreneur, if you have an entrepreneurial spirit, you will be someone who feels locked down or held back by the typical nine-to-five routine. You thrive on change and love it when you face challenges. You always think outside the box, and nobody would ever call you boring.
You feel restless when you get stuck in a routine. You've probably changed jobs a lot. You may have trouble following rules, and you certainly don't like having a boss standing over your shoulder all the time.
You are independent. You like to control your own workflow. Happiness comes to you when you are busy and working on something you really care about rather than simply working to make money.
Time to Decide
Do you see yourself on this list? Are these characteristics the things that define you? If so, then you have exactly what it takes to become an entrepreneur. Get out there and start making your mark today.