Hello, folks, it's that time of the month again. You know what I'm talking about right? It's time to check out the amazing products launched in the month of February. We've curated a list of 10 amazing products that will delight you. Like every month so far, there's no specific bracket under which the products fall. We have productivity tools, education-related products, chatbots, fun games and anything interesting that excites us. The only criteria we went over while selecting these products were the value they add and how delightful the experience is while using them. Alright so without any more delays. Let's get right in.
Cool New Products and Apps – February 2018 List
1. Instant Logo Search
If you are a designer, often times you will find yourself creating graphics which require a logo of a brand. Now you can very well go ahead and Google the logo but then comes the hassle of finding the best looking one in the format of your choice. If you get the wrong format, you then have to open the downloaded file in Photoshop or something similar and then edit it and save it in the format you require in.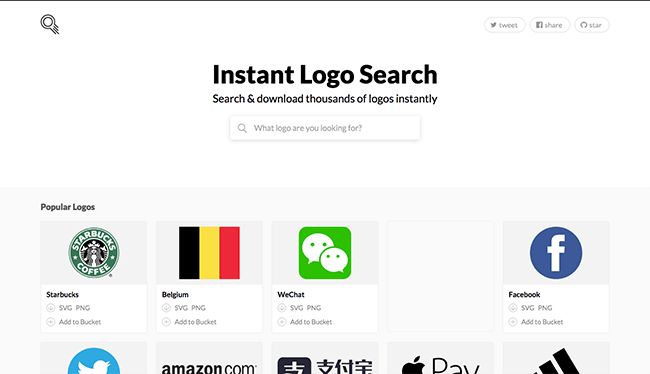 Being a designer myself I understand the pain involved and how terribly it hampers my workflow so I was more than delighted when I ran into this product. It's called instant logo search and you'd probably be able to guess what it does by the name. It helps you search logos of brands and products and serves them in all the popular format. The days of manually searching and then editing the logos are now long gone. The service is completely free and I would highly recommend you check it out. Use the link below to visit their page
2. Ubersuggest
Here at TechLila, we pride ourselves in bringing you the most searched for content in the most understandable format possible. Before we even start the writing process we invest significant time in researching for topics. After all what good is a post if it doesn't reach the audience right? Our team uses a bunch of tools to aggregate the data and it's a constant jump from one service to another. Perhaps we could make it a little better and streamlined.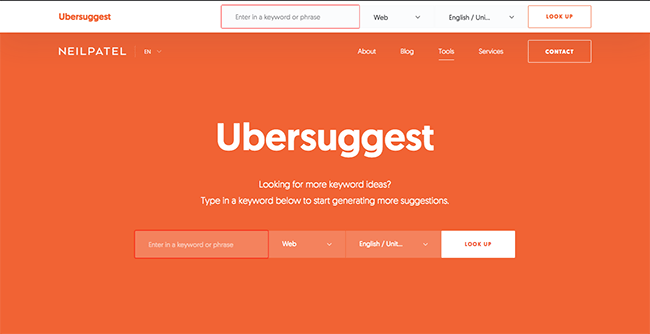 We've kept our eyes open for a tool that fits our need and by the looks of it, I think we've found one. If you are an aspiring writer who's trying to gain some traction, you must invest time in optimizing your site for the search engines. And to make sure you don't get overwhelmed doing that, we have this next product. Aptly named Uber keyword search, the app allows you to analyze your keywords and retrieve valuable insights across the spectrum. You will be able to search on the basis of keyword difficulty, competitive intelligence, and other similar metrics. The best part about it? It's absolutely free. Head over to the link below to try it out.
3. Readme.stream
Twitter is by far my favorite social media. It doesn't have the feed which is manipulated by algorithms and it doesn't act desperate and make me engage with it (Facebook I'm looking down at you). It's clean and simple and chronological. The problem, however, is the fact that almost every social media is trying to follow the footsteps of Facebook to create a service which makes them more money.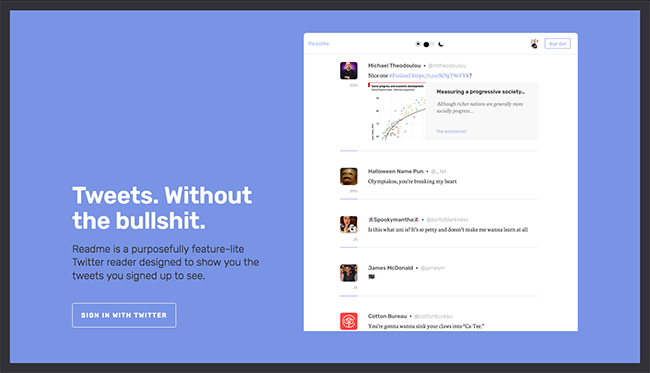 Now that may be good for the company but we as users have to endure the pain of seeing ads and promoted tweets. This next app solves that problem. It's called Readme and it's basically a cleaned out and decluttered version of Twitter which provides you only the actual tweets you had signed up for, nothing else apart from that. If you want a more minimal Twitter experience, I would highly recommend you to check it out.
4. Don't close this tab
When launching a product, a crazy cool idea isn't enough to make it successful, it needs to drive engagement and work around forming habits. While its a really compelling topic to talk about, I'm gonna leave that for later and just mention that the product basically needs to somehow create a hook model to bring back users who use it.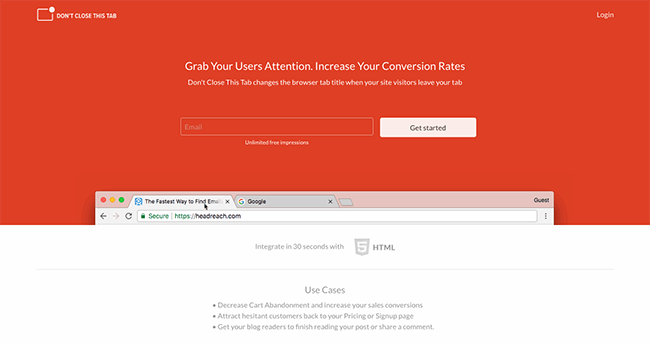 How would you do that? Email reminders and notifications are one way but this next app is showing us the next possible way of acquiring the user's attention. It's called don't close that tab. And it's basically a web plugin of sorts that you can integrate into your website. Once that's done whenever you or one of your users switches to a different tab, the plugin will trigger and start flashing the tab heading to attract your eyeballs. Annoying? Probably but you can bet it's the whole lot of fun.
5. Techbites.io
If you are a constant reader of our blog, you might have a read a couple of our Weekly tech news roundup which we used to cover every Friday. Due to unavoidable reasons, we had to terminate that series but don't you worry, if you are still in for reading all the good stuff that's happening in the world of tech, this next one is just for you.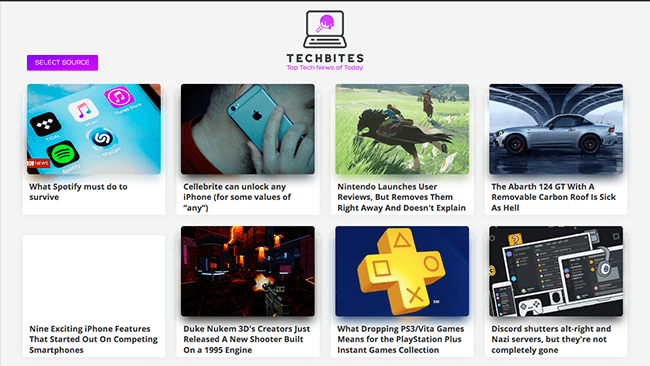 The service is called techbites and it provides technology-related news on a daily basis in a byte-sized format. The site does not produce any content, it simply serves as a catalog of news which is aggregated from multiple sources. Try it out using the link below
6. Sip by ProductHunt
If techbites didn't work out for you, don't worry we have another alternative for that. This next one is called Sip and it's built by the folks over at Product Hunt. Sip is a service which is ad-free and spam free. The CEO mentioned that this product wasn't created around the idea of building an attention thirsty product.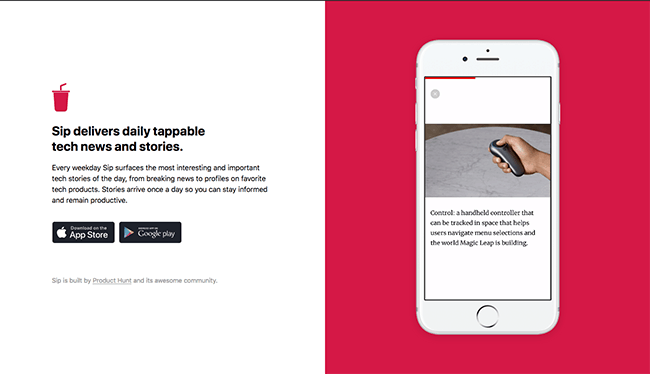 Sip won't be a constant stream of technology-related stories, it's going to be a newsletter of sorts from the tech industry. The app will combine product hunt pages, tweets and external outlets to catalog the most meaningful announcements in tech through the year. You can check it out using the link below
7. Veeer
macOS is undoubtedly the most productive desktop operating system. The reliability and stability of the OS are unparalleled. While it packs a whole bunch of things to be loved it does manage to leave some room for improvement. One of the things that Windows does better than macOS (currently) is Window management.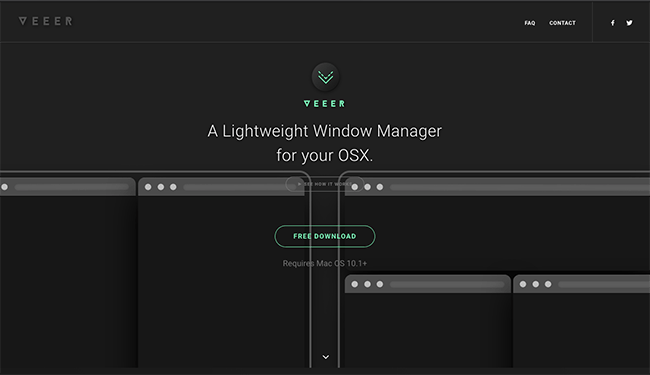 The Windows Snap Assist will allow you to snap Windows according to your need for a grid, making your productivity skyrocket. macOS naively doesn't do that and you have to rely on third-party apps for it. This app is one of them which does the job without costing a dime. It is called Veeer and it's a window management utility for macOS. With Veeer you can snap application windows simply by using the WASD or arrow key combinations. The app comes with a slick onboarding experience and you can check it out using the link below
8. WhereIsStarman
SpaceX had the Falcon Heavy launch recently and while the launch itself was successful, it wasn't the most exciting aspect. It was the launch of the Roadster and Starman that excited people. Starman is basically a mannequin sporting SpaceX's new space suit for manned missions. Post-launch the Roadster is on its course to Mars.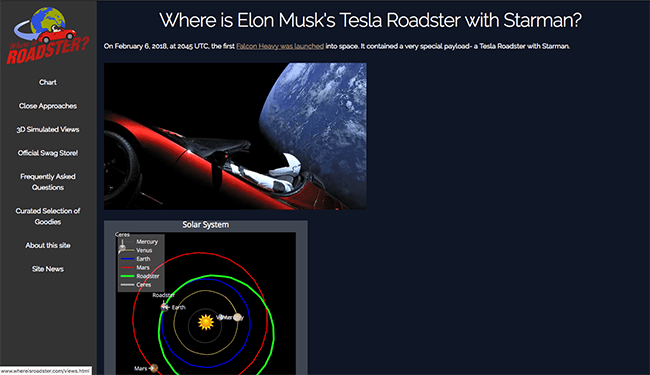 But have you wondered where exactly is it right now? Don't know about you but I do. And this website makes it really easy to do so. It's called Where Is Roadster and it does nothing more than telling you where in space the Roadster is and how long will it take to reach Mars. It got a shoutout by Elon so you should definitely check it out using the link below.
9. Origami Simulator
Origami is one of the things that I was fascinated by during my childhood days and it always intrigued me to see how a simple sheet of paper could create something beautiful. If you felt the same way about it, this next app is for you.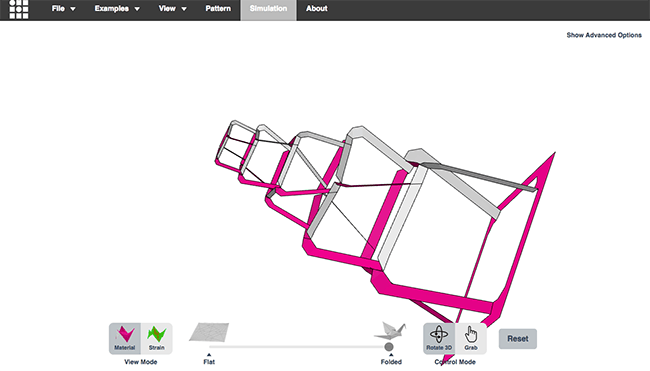 It's called Origami Simulator and it's an open source project which you can use to see how an Origami is folded. The site is pretty advanced and you can actually see the strain on the different parts of the paper as well as drag it around and rotate it in 3D space. Check it out using the link below.
10. Swag for Dev
Well, I don't really have much to say about our last cool product, apart from the fact that it is a publicly hosted catalog of places on the internet that will give you a swag for participating in a contest or contributing to an open source project. If you are developer looking into scoring a new t-shirt check this one out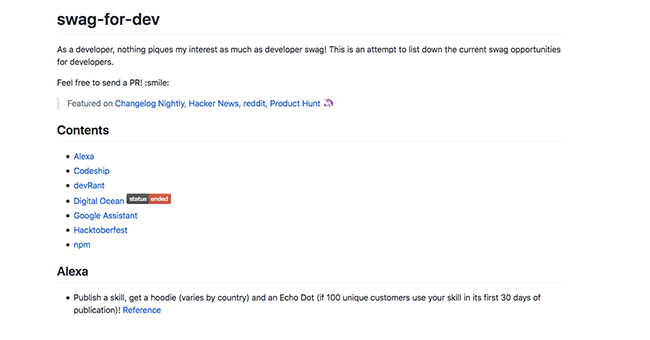 Conclusion
Well, folks, we are finally at the end of the this month's series. Please let us know if you liked the content. Also, do check out our YouTube channel, we've got a lot going on there. Until next time, this Prateek singing off!