The construction industry is changing rapidly with an incredible array of technologies that are helping builders, contractors, and designers to improve the construction industry. That said, no construction company wants to be left behind.
If you own or manage a construction company and you want to keep up with the emerging construction technology trends, keeping up with the latest technology trends is a must. This article outlines 6 trends that not only can reduce cost and increase safety on the jobsite, but also transform the construction process as a whole.
1. Use of Drones
The use of drones or Unmanned Aerial Vehicles (UAVs) has become one of the hottest construction technology trends. In the recent past, many construction companies disliked the idea of using drones due to the fact that they needed a controller. Today, a lot of construction sites have willingly and openly embraced UAVs and are very much dependent on them since they have been designed to be more efficient. Drones equipped with high–resolution cameras are very useful when deployed in construction monitoring and building inspection. For example, surveyors can use well-equipped drones to survey the whole site and get an accurate result in just a few minutes.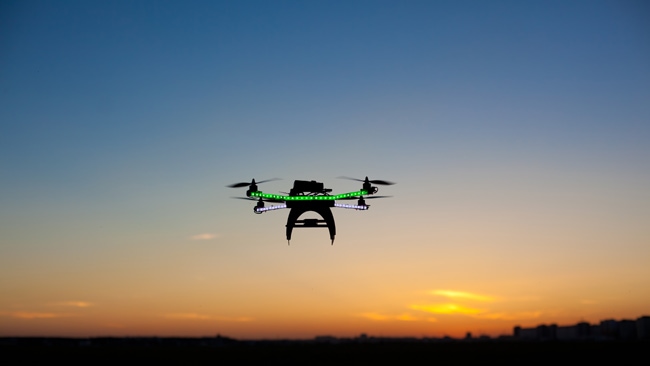 In the past, however, it'd take the crew on the ground several days, weeks or even months to gather data. As you can see, this can save construction firms a whole lot of money. Drones also improve safety as they can be used for taking an observation from hard-to-reach places, thus, preventing possible injuries on a site.
Besides, when aided by UAVs, an engineering company can simultaneously supervise many projects, which increases productivity levels.
2. Augmented Reality and Virtual Reality
Other emerging trends changing the construction world are Virtual Reality (VR) and Augmented Reality (AR). Augmented Reality in construction gives builders, planners, and architects the ability to visualize how their ideas or projects will look like upon completion through a special camera lens. Seeing how they'll look like in a simulated environment reduces possible mistakes that could undermine the success of projects.
Aside from that, these emerging technologies are great for presenting the project models to the clients. For example, a completed project can be overlaid on an empty site or inside an existing building, so that the client can see photorealistic simulations of what the final result will be.
Meanwhile, the benefits of using virtual reality in construction are limitless. Using a smartphone or a smart-glass, VR gives designers a real-time comparison of 3D models to real-world conditions. So before breaking the ground, or making big changes, later on, you or the client will already have a clear vision of what the finished project will look like.
3. Building Information Modeling (BIM)
When talking about construction technology trends that are changing the industry, the discussion will definitely include BIM. This software increases effectiveness as well as makes the collaboration aspect of construction easier. BIM is used by engineers and architects to create an accurate 3D model of buildings, bridges, and utilities to give clients a realistic idea of what the completed project will look like. It doesn't stop there; this tool is used to predict the costs of the job and to show how building materials and structures will hold up over time.
Moreover, we can anticipate the further evolution of the BIM to make construction projects affordable and more productive by including revolutionary sustainability and safety measures. Evidently, BIM is a game changer as many construction companies have already started using this technology.
4. Cloud Services and Mobile Technology
One of the numerous advantages of cloud technology is that it saves time and makes your construction projects move faster. This is possible because it makes information accessible to all involved in a project. With a smartphone, tablet or other mobile devices, relevant parties can have access to the latest revisions to plans or even report a problem to the project manager off-site. You can learn more about the role of a project manager here: jobsite.procore.com/you-say-potato-project-manager-vs-construction-manager.
That said, cloud and mobile technology can provide project managers with real-time monitoring and updates. Most importantly, a cloud operating system can be used to store a huge amount of information that can then be shared instantly from a remote location with the touch of a button as long as you have an internet connection.
5. Artificial Intelligence
The construction industry is already reaping the benefits of implementing Artificial Intelligence (AI) on a job site. As we all know, the construction industry can be characterized by potential hazards and uncertainties, but with the use of well-trained robots for tasks like bricklaying, construction companies can cut costs, while at the same time increasing safety on the job site. What is more, AI can complete tasks faster and better than humans, thus reducing the time needed for other important things.
6. 3D Printing
The use of 3D printing as a construction technology is rapidly changing the industry as it has the ability to transform material sourcing. Regarding prefabrication, materials accurately designed for a project can be printed with 3D printing right on the job site, and be ready for use immediately. This can allow construction companies to get materials faster and further saving on transportation and storage costs.