In the online world, it's all about the clicks. And for a search engine optimization writer, it's vital that the article – or more importantly, the headline – click with the reader. The content itself is less important than the connection it creates with the reader. Therefore, perception takes priority over precision. Feelings matter more than facts. And this is where the Barnum effect comes into play.
What Is the Barnum Effect?
In psychology, the Barnum effect is the phenomenon wherein people take general statements (usually personality descriptives) and interpret them so that they have a specific meaning to them as if the statement was made with only them in mind.
Barnum's statements are frequently used by "psychics" and in horoscopes. They are vague and broad statements that could be applied to almost anyone. But thanks to the Barnum effect, readers or listeners feel the statements were intended specifically for them.
For example: "You get along well with others, but sometimes you really need to be on your own." Or, "You're not someone who will give up at the first sign of difficulty. But once you've reached your boiling point, there's nothing anyone can say or do to get you to give it yet another try."
Both these statements are incredibly broad. They could 
Describe almost anyone in the world. Yet thanks to the Barnum effect, people often interpret them as if the writer were writing specifically about them.
How Are Barnum Statements Used in SEO Writing?
The first goal of an SEO writer is to get the reader to click on their article. This is often done with a catchy headline, one that sparks the reader's curiosity, one that gives the reader just enough information to hook them yet leaves out a crucial bit of information so that the reader just has to click on the article and find out more.
Once the user has clicked on an article, the SEO writer's next objective is to keep the user reading. There are several tactics that can be used to achieve this goal. But writing compelling content is hard. Slipping into Barnum's statements is easy.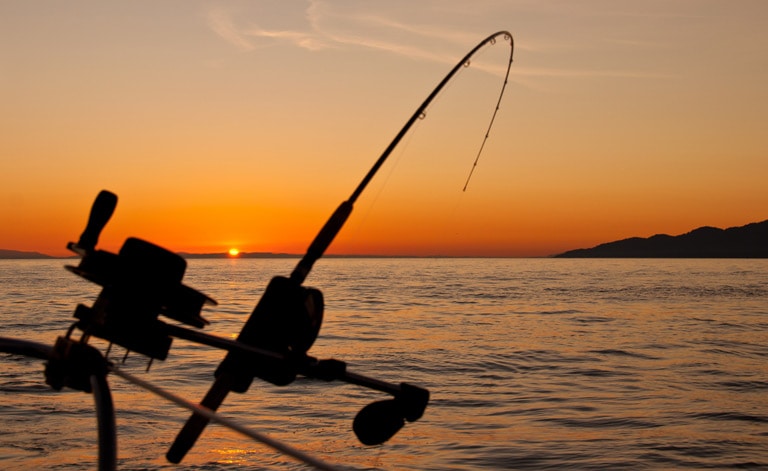 Link to the royalty-free image by James Wheeler here
The idea is that the writer is addressing a problem that is specific to the reader – frustration, hope, or fear. The idea is that this will create a certain bond with the reader and the reader will continue reading. Perhaps they'll even click on the link provided or they'll respond favorably to the call to action.
Barnum Statements in Action
Once you've been made aware of them, Barnum's statements are easy to spot. They often come in the form of rhetorical questions. Another popular technique is to juxtapose two contradictory statements and separate them with conjunction of opposition such as however, but, or whereas. Oftentimes, adverbs of frequency are used to oppose the contradictory statements, such as sometimes, every now and then, etc.
Have you been wondering how to fight loneliness when working from home? You enjoy your remote SEO job and you wouldn't dream of going back to the office. However, you are aware that sometimes you get lonely, and you don't know exactly what to do to fight the feeling. If you're going to be your own boss and succeed at self-employment in 2023, you'll need to know how to stave off these feelings of loneliness, and we can help.
The above paragraph offers good examples of Barnum's statements. That doesn't mean the links provided don't give good advice on serious topics that might interest you.
Did you feel that the statements were written with specifically you in mind? If I told you they were, would you believe me?
How to Avoid Barnum Statements and Take Your SEO Writing to the Next Level
Littering an SEO article with Barnum statements is an easy trap to fall into, and many writers aren't even aware that they're doing it. However, most readers can tell, and more often than not they make the content come across as disingenuous and amateurish. Often, the reader is left feeling like they are being talked down to.
If you want to avoid falling into this trap as a writer, the first thing you should do is avoid using rhetorical questions. Unless you are writing for a young readership (children and preteens) rhetorical questions are never the best solution.
Secondly, be cognizant of the coordinating conjunctions and adverbs of frequency you are using. Separating opposing ideas with but, however, whereas, etc. doesn't necessarily mean you are guilty of using Barnum statements, but an over-reliance on them should raise red flags.
Lastly, be mindful of the tone you are using in your articles. You should write about things you know but not write to readers you think you know.
The Takeaway
Now that you are aware of the Barnum effect and the statements used to illicit this psychological phenomenon, it might be interesting to read a few SEO articles and see if you can spot some of these kinds of statements. Ask yourself how they make you feel. Maybe, like many readers, you feel like you're being talked down to. Or maybe you feel like the writer is actually connecting with you. Either way, there is no right or wrong response. After all, the technique wouldn't be so widespread if it weren't also effective to a certain degree.
Image Credits: Link to the royalty-free image by Josh Riemer here.