On September 10, 2019, during the official annual presentation, Apple has introduced its new products, including three iPhones. iPhone 11, 11 Pro, and 11 Pro Max became this year's flagship models from the industry giant.
While both Pros seemed to steal the spotlight, Apple's affordable flagship iPhone 11 keeps proving that there is much more to it than seems.
iPhone 11 is the best value. The price of this device starts at $699, which is $300 less compared to the starting costs of its two main competitors.
A significantly lower price can make you wonder if it's somehow worse than iPhone 11 Pros, but this is actually not true. In fact, a cheaper model shares all the best features with those more expensive ones.
Without a doubt, the new iPhone 11 is high-tech, just like any other product of the brand. The company has also made it pretty versatile.
Apple is known for trying to make their smartphones to be the "everything" devices. Still, is this really true? Can an iPhone 11 take the job of your laptop?
To begin with, these smartphones are definitely taking your computer's price. The maximum cost of the iPhone 11 reaches almost $850, and there are quite many options available within this price range. Now, let's dig deeper and find out whether its functionality is the same or better, and if it can fully substitute a laptop in college.
Top Reasons Why Students Need a Laptop
Before we can answer the main question of whether an iPhone can replace a laptop, let's first find out why students even need one.
Here are the top reasons why students need a laptop:
To have an Internet connection. Often, you may feel the need to look something up on the Internet right during the day, and that's when a laptop will come in handy;
To take notes in class. In the 21st century, making written notes seems to be way too outdated and inconvenient. Today, students are taking notes with the help of their devices, which makes sense since it allows you to store all notes in a single place;
To write papers and submit your assignments. Today, teachers often accept academic papers in Microsoft Word documents or Google Docs, which is another reason to use a portable computer;
To receive services. Many people in college need this kind of portable device to get various services such as delivery, academic counseling or help from services like EssayPro, and others. Of course, this also can be done from home with a desktop computer, but it is always good to have a bit more flexibility;
To complete web-based tasks. In the world of rapid technological progress, web-based assignments are neither new or rare in schools and colleges all over the world. Teachers often ask students to complete surveys, create presentations, pass exams online. That's when laptops can give you an advantage since you will be able to complete such tasks anywhere and anytime;
To communicate. In the 21st century, most of our communication happens online. We use social media channels to stay in touch with friends, family, teachers, colleagues, and other people.
Thus, the answer to why do students opt for laptops is pretty obvious – for freedom. Yes, some learners find their desktops more practical since it has a more powerful graphics card, a larger screen, and a separate keyboard. However, in most cases, laptops are much more convenient in daily use.
A portable computer gives students higher levels of flexibility and freedom, allowing them to work on their assignments or connect to the Internet anytime, anywhere. Can a smartphone perform this role? Let's find out!
Can You Perform the Same Tasks with iPhone 11?
As we know what tasks students perform with the help of their laptops, it becomes pretty clear that a good smartphone can also handle them. Let's look at each point separately to confirm this statement!
To receive services, communicate, and surf the web – obviously these are the tasks we use our smartphones for the most. Modern models and iPhone 11, in particular, are great in performing different web-based tasks.
Here is one more point in favor of the iPhone 11 – unlike many computers, it supports high-speed cellular connection. This means that with such a device you can stay online 24/7 wherever you go even if there are no Wi-Fi spots around. Laptops often can't offer you such a benefit.
Taking notes with your gadgets can be even more convenient. First of all, there are plenty of handy apps like Notepad that make taking notes simple. Besides, since most people are using smartphones a lot in their daily lives, chances are that you type from it even faster than using a laptop.
Things may get a bit trickier when typing your papers. Though most people type faster from their phones, it can feel unnatural to complete long written assignments using just your iPhone. However, there are many great apps for creating documents, including Google Docs and Apple's own text editor – Pages.
Finally, it is worth noting that the new generation of Apple's gadgets features the fastest and most advanced chip ever used in such devices.
This basically means that iPhone 11 works even better and faster than previous models and, probably, much faster than old models of laptops.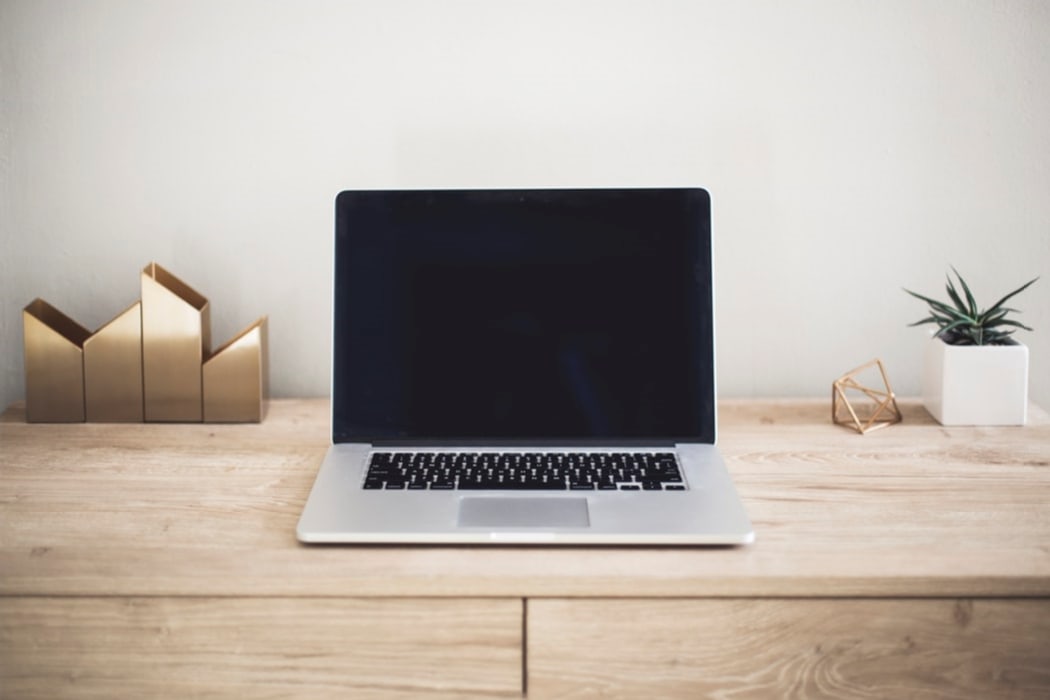 The Bottom Line: iPhone 11 Vs. Laptop
iPhone 11 seems to have many advantages over a laptop. Busy people often use these devices interchangeably for work and studies, so you can probably do the same.
Eventually, it all gets down to your own preferences. Therefore, whether to opt for a powerful smartphone or a laptop – it is up to you, and all you need to do is choose what feels right!