Enjoying your favorite movies on an old laptop can be quite stressful. If your laptop has bad speakers or a low-quality display, you miss the audio and visual nuances that are an important part of the cinematic experience. Not to mention, watching the movies on a poorly calibrated laptop screen can strain your eyes in the long term.
The best laptops for streaming movies have beautiful displays, high-definition audio systems, and lots of computing power. Considering this laptop can stream your movies for many years, you may want to splurge a little more for a high-end device. Whether you are watching the latest offerings from Netflix or other streaming websites, a superior laptop can boost your enjoyment significantly.
Check out these seven best laptops for streaming movies and television shows:
1. ASUS VivoBook S15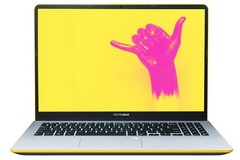 The ASUS VivoBook S15 is a great option for streaming your favorite movies and TV shows. This laptop features a thin NanoEdge display that allows for an 86% screen-to-body ratio. The 15.6-inch full HD display has a 178-degree wide viewing angle, which increases the positions you can comfortably watch movies. This laptop also features an anti-glare coating, and the brightness is rated for 250nits brightness.
The VivoBook S15 is equipped to handle media and video games using the Intel i7 CPU and the Intel Iris Xe GPU. This laptop is equipped for Wi-Fi 6, allowing for quick and seamless streaming of your favorite shows.
2. Apple MacBook Pro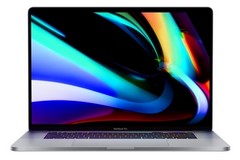 Macbooks excel at providing enjoyable media experiences. The new MacBook Pro uses a Retina display, which allows it to project crisp and sharp images while watching movies. The 16-inch laptop offers a solid screen size for enjoying movies, and it uses the P3 wide color gamut to produce true-to-life images and videos. It also has plenty of computing power with an Intel 9 CPU and the AMD Radeon Pro 5000M.
These powerful specs will allow you to watch or stream high-quality videos without any delay or interruptions in quality. The MacBook Pro also has fantastic speakers for enjoying movies on the go. The laptop uses a six-speaker sound system, along with dual force-canceling woofers that reduce vibration to produce clearer sounds.
3. ASUS Chromebook Flip CM5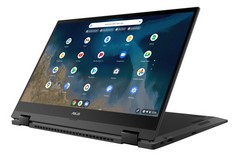 The ASUS Chromebook Flip CM5 is a dynamic 2-in-1 laptop great for streaming movies and TV shows. This laptop features a three-sided NanoEdge display, creating a 178-degree viewing angle. With a 57-watt-hour battery that provides up to 10 hours of battery life, it's an excellent laptop for enjoying media on the go. It also comes equipped with the Ryzen 5 CPU, the AMD Radeon GPU, and up to 16GB of RAM.
The Chromebook Flip CM5 has a 360-degree ErgoLift hinge, which allows you to secure the 15.6-inch screen at multiple angles. This added flexibility makes enjoying media with friends and family a better experience. Raising the ErgoLift hinge also allows for increased audio performance and enhanced airflow when your laptop is under heavy stress. This laptop has been subjected to multiple durability tests, so you can feel confident in the reliability of the ErgoLift design.
4. HP Omen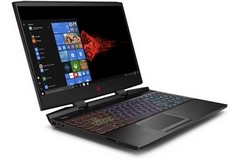 The HP Omen is a powerful device that will suit all your multimedia needs. This laptop features the 8th Generation i7-8570H CPU from Intel, 16GB of RAM and the NVIDIA GeForce GTX 1060 GPU. You'll have no issues loading HD movies or streaming high-quality video with this laptop. HP also allows you to upgrade the 15-inch display to 1080p resolution with a 144Hz refresh rate.
One of the best features in the HP Omen is the audio quality. The Omen 15 uses dual speakers made by Bang & Olufsen, which is a Danish company founded in 1925, known for their high-end audio devices. The HP Omen also features an HDMI 2.0 port, a USB-C port, and a Mini DisplayPort. You can use these to your advantage, connecting up to 3 external monitors for an immense multimedia experience.
5. Acer Predator Helios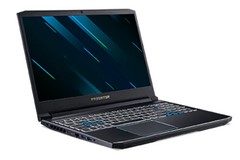 The Acer Predator Helios is a solid laptop option for enjoying movies and TV shows. The Predator uses Waves MaxxAudio technology to enhance sound performance. The speakers in this machine are loud and create full-sounding audio. This laptop comes with the Intel i7-9750H CPU, NVIDIA GeForce GTX 1600 GPU, and 16GB of RAM to provide a high-level of consistent performance.
The Predator Helios features an IPS screen, which creates accurate colors and superior viewing angles for watching movies. Its monitor has a 3-millisecond overdrive response, helping to eliminate blur while your laptop plays HD videos. Finally, this laptop is VR ready, which gives you another way to enjoy media.
6. ASUS ZenBook Flip 13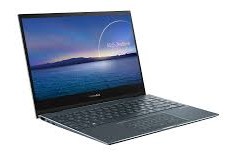 The ASUS ZenBook Flip 13 UX363 uses an innovative 2-in-1 design to enhance your media experiences. This laptop uses a 360-degree hinge to turn the 13-inch OLED display into tablet mode, stand mode, or tent mode. Each configuration creates an immersive media experience by further exposing the speakers and allowing for rapid cooling.
You will enjoy lush, clear sounds when watching movies on the ZenBook Flip 13. This laptop uses smart amplifier and surround-sound technology certified by Harman Kardon to enhance audio from your media. It also uses AI noise cancelation technology to erase background noise from any audio device you plug into your laptop.
Not only is this laptop great for enjoying your favorite movies, but you can also feel confident playing games thanks to the latest Intel Core i7 CPU and the Intel Iris Xe GPU. The ASUS ZenBook Flip 13 is an outstanding laptop with up to 11 hours of battery life and fast charging to 60% in just 49 minutes. Overall, this laptop is designed to provide a thoroughly enjoyable media experience.
7. MSI GS75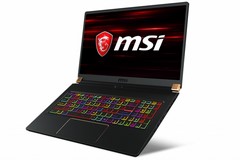 The MSI GS75 is a good laptop for people who need high performance. You can easily handle streaming HD video with the GS75's Intel i7 CPU, NVIDIA GeForce RTX 2070 GPU, and 32GB of RAM. The MSI G75 features a huge 17.3-inch display with 1920 x 1080 resolution, powered by an energy-efficient LED backlight. This laptop is also VR ready, adding to the variety of media you can consume with the MSI GS75. Despite its immense power, the GS75 only weighs a respectable 4.6 pounds. You can easily connect it to a TV via HDMI cable, making this laptop portable.