There was once a time where a notebook, a pen, and the good old library was enough for a student to get through the college phase for a student's. This was maybe the situation in the early 1960s. Fast forward to the 21st century and you just can't get by without a computer. While the entire definition of what's called a computer and what isn't has dramatically changed in the past decade. The basic premise remains essentially the same and that is, we can't buy without using one.
Computers find use in every sphere of life, be it health care, automobile, aeronautics or the smartphone you are using to read this article. We're surrounded by computers. This is a very wide demographic, so just for the purpose of this article, we'll restrict ourselves to one particular user group, students. Especially, computer science and IT majors. Why am I restricting myself to this group you ask? Well, the thing is, due to the advancements in technology in general, the tech sector (IT and everything it contains) has quickly grown to become the biggest job pool for candidates majoring in computer science and IT. I'm sure some of you are purely driven by numbers, and while I don't have a data point to back me up here but the situation is such that recruiters are just not getting the people to fill in the openings. This probably the one sector which has more and more job opportunities coming up each day but the availability of talent is just isn't enough.
When high school graduates first move into the college phase, one of their very first questions tends to be what's the best laptop they can get? (because let's be honest, who carries a desktop to their dorm?). The portability offered by the laptops on market today tends to beat the desktops by staggering numbers, to be honest. And it generally makes more sense to get a laptop instead because it becomes that much easier to carry it to classes everywhere you go.
Since our focus group here is computer science, majors and programmers, let's quickly understand the importance of a good machine to work on. You are a programmer, it's one of those jobs where you get the satisfaction of building something totally new and unimaginable out of nothing, from the comfort of your desk or couch (whichever is your spot, get it?). Being a programmer myself, I know the importance of using the best in class development practices alongside the best machine that is available to me. While writing software, every second matter. And you may think I am over-exaggerating but hear me out for a second. Assume you go for a laptop from brand X which offers everything you want but is just a few thousand rupees cheaper than a better offering from the competitor brand. The competitor offers slightly better hardware and while at first, it may only seem that working on your 5 Laptop vs working on this other one would have a difference of seconds, think about it, it's basic arithmetic. If you keep adding the seconds you lose on your machine, at the end of the month, you would have clearly lost a few hours easily now imagine this number when you add up a year or 4 years. Spending an extra 4 or 5 thousand doesn't look so bad now, does it?
Just to make your job easier, I've picked 5 best programming laptop you can purchase if you are a computer science major or a hardcore programmer. So you can thank me in the comments for curating these selections. The ones featured on the list are ordered in a way that the first one would be the best pick and the preference decreased down the list. Performance, the platform they work on, price point, build quality and specifications, everything has been taken into account before deciding which ones should be on the list. (I know there are nerds reading this post, so there goes your eye candy). You can also check out the best laptop brand list if you want to go for a wide range of products.
A List of Best Laptops for Programming
1. MacBook Pro – A Good Laptop for Programming
There's this saying in the Mac community that you buy a Mac not for the hardware but for the overall experience and stability it offers. The Mac has stood the test of time and this is the biggest reason why it's the first choice for developers and creators everywhere. The Mac lineup has now expanded to include the most performant offerings like the Mac Pro to the most mobile offering for the average daily user who doesn't do any performance intensive task, The 2015 MacBook. The MacBook Pro stands on the more performant side of the spectrum. It's mostly a professional machine for professional purposes.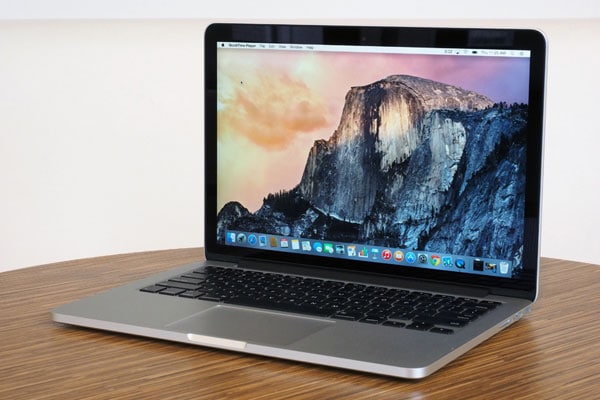 On a daily basis, the MacBook is used by video producers, illustrators, and programmers across businesses. Now just to be clear, it's not for everyone and it certainly isn't a budget machine. The price point at which it's available clearly defines the audiences for which it was created. I'll suggest the MacBook Pro for only those who are going to be working on technologies which need to push the hardware to the limits of deep learning, AI, image processing etc. For those of you who fit into this bracket should buy this machine without a second thought. I get that it's expensive but at the same time its a long term investment. Do note that I'm not recommending the new MacBook Pro 2016 with the TouchBar. Get the 2015 model instead. The battery life on the new MacBook is terrible and the biggest let down is the USB C fiasco, you will need to get adapters for everything. We're just not ready for a "USB C Everything" future. Not right now at least. The 2015 MacBook Pro is still a great machine to work on.
Here are the details on the MacBook Pro:
2. MacBook Air for Programming – Best Laptops for Developers
Why 2 Mac recommendations you ask? Well, the MacBook Pro is focused on a very specific target audience which thrives on performance. Not all development jobs require that much of power on your machine. I'm an Android developer and by no means do I absolutely need a MacBook Pro, it is an overkill in most cases.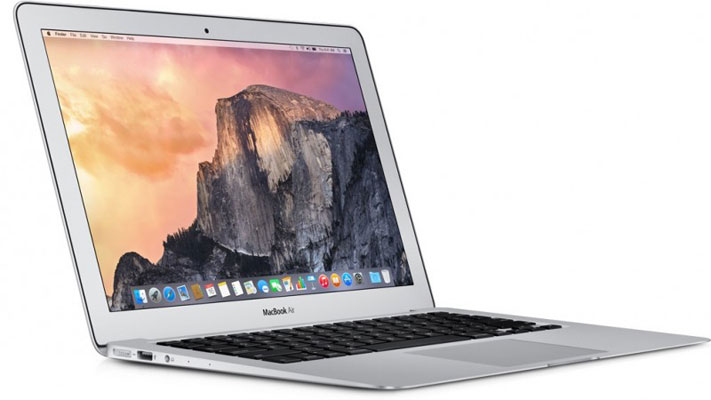 This is where the sweet MacBook Air comes in. It's sleek, performs well and at the same time doesn't punch a hole in your wallet. The MacBook Air looks pretty and all but don't mistake yourself and think it's a netbook. It's great for software development. If you are a web designer or a developer working on things which don't poach the CPU the MacBook Air is your go to machine. Here are the specifications:-
3. Surface Pro 4 – Laptop for Coding
Before you all lash out and yell that Surface is a tablet, give me a chance to explain why I consider it to be a great development machine. The Surface line-up is Microsoft's own line of hardware devices. It started out as a great tablet offering but over the years it's grown into a great development machine and is one of the best laptops for programming and coding. The Windows computer market is plagued and every offering on the market has some quirk or sacrifices made that make no sense.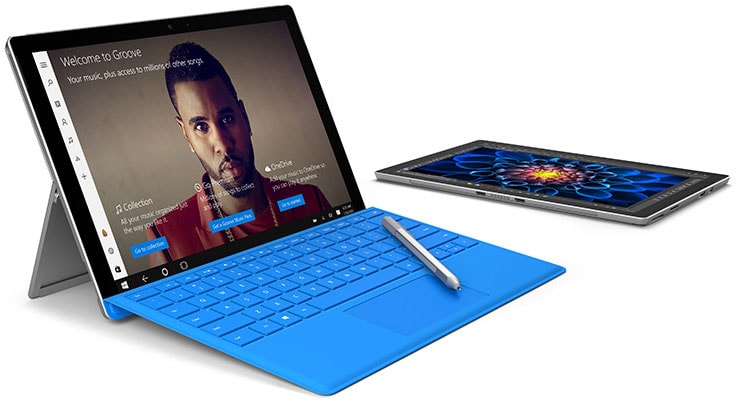 Among those quirky machines, the Surface Pro 4 stands out to be one of the great machines with stable performance and great reliability. Again, if you aren't too much of a GPU-intensive programmer, you will be just fine with the Surface Pro 4. It has a great build quality and Microsoft backing it in terms of software optimizations. So if you are a Windows user and would like to mostly stick to the environment, this is your best option. Here are the specifications for the Surface Pro 4
4. Lenovo Thinkpad Edge E560 – A Good Laptop for Programming
IBM owned the Thinkpad line initially but it was later sold to Lenovo and they've done a remarkable job at delivering quality machines, which drives many business professionals. It's a great development machine need I say.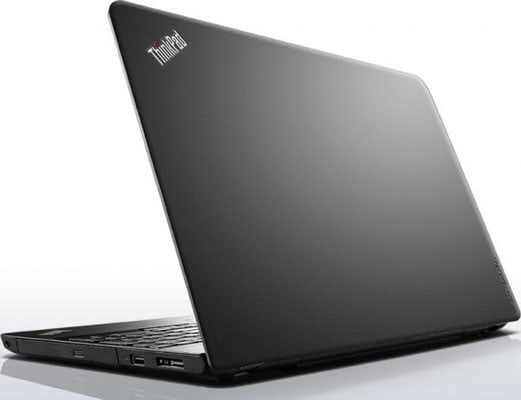 The look, however, isn't that welcoming. The laptop has sharp corners and a box-like appearance to it. The Thinkpad Edge, however, manages to look decent enough for you to carry it to a coffee shop while you boost your productivity. Here are the details on the Lenovo Thinkpad Edge E560
5. Dell Inspiron 3543 – One of the Cheap Programming Laptop
Dell is an old and reliable player in the Windows market. The after sales service is what attracts customers to it. The Dell Inspiron 3543 is a budget laptop that delivers. It's got no cool tricks up its sleeves. It's vanilla Windows.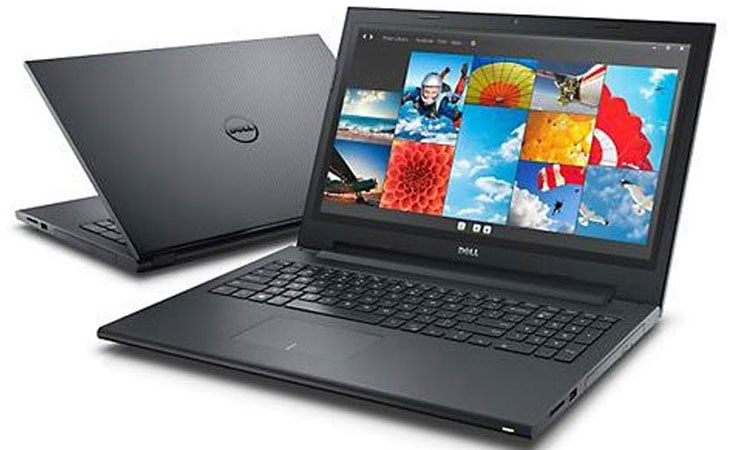 No boat, nothing. It's for those programmers who are just starting out and don't want to spend big bucks on a computer but still expect great performance, reliability, and service and this is why it is considered as the best laptop for programming students. This should be a blind choice because at this price bracket it's the best offering yet. Here are the details on the Dell Inspiron 3543
Conclusion – Best Laptop for Programming
All of the machines listed above are my personal recommendations and I know that the readers may have their own personal preferences but the 5 options above have been judged on a number of brackets and we've selected the laptop for programming in this post only because they fit into their segments perfectly.
Affiliate Disclaimer: TechLila.com is a participant in the Amazon Services LLC Associates Program, an affiliate advertising program designed to provide a means for website owners to earn advertising fees by advertising and linking to Amazon (.com, .co.uk, .ca etc) and any other website that may be affiliated with Amazon Service LLC Associates Program.