It's hard to believe that apps were new and fairly limited in their capabilities in 2008 when the first iPhone arrived on the market. We had a few games to choose from and some simple tools like emails that did relatively little. Apps were an added extra. Now, there are countless apps, and there's at least one for almost anything you can think of.
Apps can make our lives and our work much easier. But, they can also be hugely distracting, leading to procrastination and even sometimes harmful addictions. If you are sick of wasting your day on Facebook and are looking forward to retaking control of your time, there are a few simple apps that can help.
BlockSite
Do you find that as much as you try to focus, the pull of social media and other apps is just too strong? Try as you might ignore the appeal or to limit your usage to brief checks now and then, you find that you are losing hours a day to videos and other content. Have you ever tried to leave your phone in another room while you work, only to find that you are soon thinking about going to fetch it or checking in on your laptop or desktop, wasting even more time?
You aren't alone. These apps are all fantastic and can even be useful to your work, but they are also massive aids to procrastination.
You need BlockSite. BlockSite is the perfect app if you want something easy to set up, but that helps you to stay focused when you need to.
Using BlockSite, you can take back control of your screen time and remove distractions easily, without any complicated settings or agreements. You can even set schedules, so you focus when you need to while still getting to enjoy breaks or utilize social media apps for work purposes.
All you need to do is add websites and apps to a block list to stay focused. You can either set a schedule or a focus target that you must hit before access is returned. BlockSite can also give you an easy way to block adult content and allows you to sync between devices, helping you to stay focused; whichever way you are working.
Donut Dog
Donut Dog is an app that recognizes the smartphone addiction that we are struggling with as a society and combats it differently. Most productivity tools focus on your need to get more done. Donut Dog focuses on fighting your addiction for the good of your relationships, real-world pleasures, and productivity.
It does this with a game, using fun to help you to build healthier habits. Simply set the timer within the Donut Dog app, and start receiving donuts. For every minute you don't pick up your smartphone, you receive one donut. Every donut earns XP points, and when you hit a certain target, you move up to the next level.
You can also add friends and compete to see who can stay off their device for the longest. Then, you'll be able to look at challenge boards and daily scores and compete in challenges to earn gems to help you to create different kinds of donuts. It's simple yet strangely addictive. Imagine being addicted to not using your phone? You'll soon be getting more done and enjoying the real world again. Oh, and you'll improve your posture.
Timemaster
Timemaster is an excellent tool for those working on specific projects that need to control their time at work. Architects, engineers, and consultants are just some of the professionals employing Timemaster software to aid their work.
Timemaster works by taking all of the processes you use, such as time management, resource planning, accounting, expenses, project management, and timesheets, and centralizes them into one system. Giving you a way to integrate different elements of your day and customize your workflow. This can give you a chance to build efficiency, eliminate time-wasting, and give your business focus.
Trello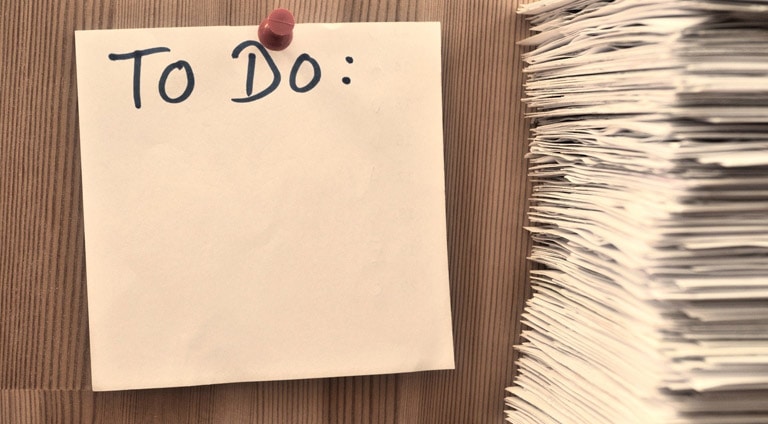 Often, the best way to manage your time is simply to know what you are meant to be doing. Trello gives you a great way to make to-do lists and sync them between devices. But it can be used for much more than this.
Create Trello boards for projects and tasks and add individual lists to break down the project into individual tasks. You can then use your lists to make notes on what you need to do or takedown ideas. You can add photos and charts and simply drag jobs around until your to-do lists and tasks are in a helpful order, and your day is fully organized. You can even integrate Trello with other apps and websites to upload tasks when you find them.
Trello is easy to use, interactive, and compatible with other tools. You can use it as a simple list maker or a complete project management tool, depending on your needs.
Apps can be distracting, but they can also help you take back and manage your time more effectively as long as you've got the right ones.