You probably know that the Apple App Store is the top spot for mobile app designers to connect with iPhone users. However, if you're developing apps for Android devices, you should also familiarize yourself with the app store optimization best practices utilized by the Google Play store. Here are some of top tips to ensure your Google Play listing is optimized for success: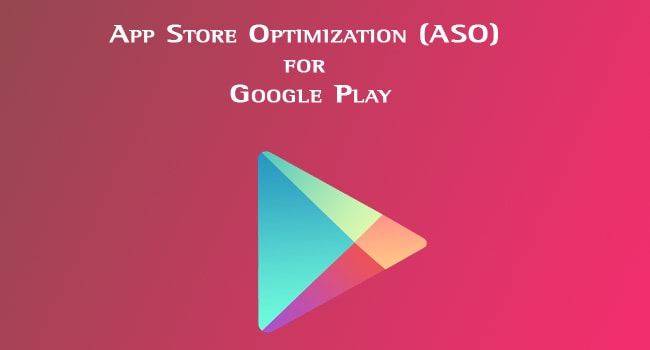 Put Your Keyword in the Title Tag
The title of your mobile app is likely the first thing that users see upon encountering your product. As a result, your title should offer a brief but compelling description of your app's capabilities. Because Google Play limits app titles to 30 characters (as opposed to the 255 allowed in the App Store), it's more important than ever for developers to use this space well. When creating your title tag, consider including one or two keywords that are most likely to appear in client searches to boost position. While it's okay to change the title tag, you should avoid altering the name of your app, as doing so makes it hard for happy customers to recommend your product to friends.
App Reviews and Ratings
Success of app store optimization is driven by one more major factor and that is obviously your app reviews and ratings. Better retention rate and eventually reviews are considered as major ranking signals by Google. Keywords – that are coming in reviews perform better in search rankings on Playstore, but the whole game about Category ranking is your app install and engagement rate.
You can easily consider asking a respected app reviewer to rate and review your app and try to get some serious amount of reviews on your app.
Include a Demo Video
Demo videos are a crucial component of selling your app in the Google Play Store. To entice customers, create a 45 to 60-second demo showcasing some of your app's unique features. Because videos appear in the first screenshot slot, they are a great, visual way to attract customers to your product. As an added bonus, your Google Play ranking will increase as more people view your video on YouTube (because YouTube search results affect those on Google).
Utilize External Links
Unlike the App Store, the Google Play Store allows developers to benefit from web search traffic for their app. As products receive more backlinks from external sites, their ranking in the Google Play Store can rise as well. Along with blogging about your own mobile app, consider asking a respected app reviewer to write about your product. Just remember to include a link to your app page in the store so you don't miss out on a potential client for your mobile app.