The Consumer Electronic Show for this year had as usual a myriad of tech innovations that caught the attention of tech enthusiasts, including but not limited to an array of smart wearable devices, self-driving vehicles, headsets offering a sneak peek into virtual reality and UHD display resolutions. Here are seven tech innovations that are likely to reach the markets over the next year or so.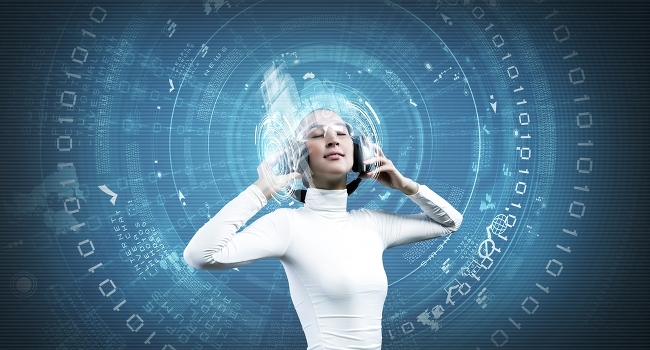 1. Surround Sound on The Oculus Rift
While virtual reality is a captivating feature demoed on headsets offered by both Oculus Rift and Razer at CES, the former also chose to spruce up cinema and 3D gaming capabilities in its existing Crystal Cove model with positional surround sound. This innovative attempt to sync audio output with the visuals being played out for the user seeks to enhance the quality of the whole experience.
2. 4K and Super Ultra High Definition (SUHD) Resolutions
Samsung's SUHD televisions and the OLEDs from LG boasting 4K or 4,000 pixel resolutions are the ones generating a lot of interest among consumers. With Quantum Dot technology incorporated
into some of these televisions, they are expected to render visuals in a wide range of scintillating, clear, and natural colours. With high-speed broadband connectivity and one such hi-res Internet-enabled television, catching up on live-streaming, movies, personal and official conversation on the web is bound to get equally exciting.
3. Netflix HDR 4K
HDR, primarily a photographic concept, now moving to videos and movies, needs a high resolution output for home users to experience the edge in brightness and luminosity. Netflix, in partnership with LG, has successfully demoed the concept on LG's latest 4K OLED TV prototype.
4. Android TV
Mobile users are likely to experience another revolution in entertainment with brands such as Philip, Sony and Sharp evincing interest in this new platform. Claiming to offer stream qualities and capabilities comparable to that from a Chromecast dongle, Android TV, however, reportedly faces stiff competition from other operating systems such as Firefox, Tizen and WebOS 2.0.
5. NEST Smart Homes and Google
NEST smart thermometer is no longer just an intelligent thermostat, for it can now control several other electronic devices in the home. With devices such as Whirlpool washing machines, Philips Hue Lights and Dropcam security cameras in residences already linked up with NEST thermometer, Google has recently entered into a partnership with NEST. Google is an integral part of personal electronic devices and by teaming up with NEST, one wonders how Google can make its presence felt in the home environment!
6. Smart Mirror
How about a smart mirror at home that can offer tips based on your current appearance? This piece of innovation from Panasonic can advise on make-up tips and treatments that can help fix flaws it detects.
7. Touchless Devices From Apple?
Not at CES though, Apple has recently patented a technology that allows its devices to recognise and respond to gestures, using a 3D sensor functioning in a set viewing angle. If the feature is implemented, Apple users can expect to interact with their computers by just waving their hand!
These are handful of innovations that are reported or showcased, but are most likely to see the light of day!